Modjaw™
EVENTS
Check our agenda to discover our events and get the whole experience !
JOIN-US ON FACEBOOK
What to expect during our events ?
• Introduction to the full digital workflow with MODJAW™
• Live demo on the MODJAW™ Tech in Motion™
• Discovery of TWIM™ software functionalities
• Clinical cases presentation with 4D data
PARTNER EVENTS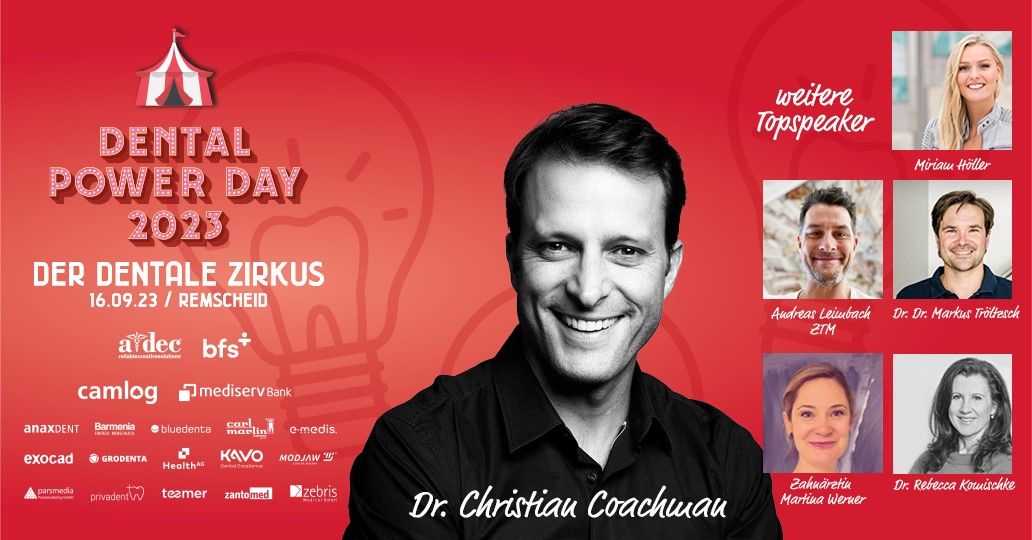 FUNDAMENTAL® GbR Dental Training Center, Remscheid, GERMANY
Take a day off to experience dental education in a different way, to network, and to meet friends and colleagues in a cheerful atmosphere.
Join us at the Dental Power Day 2023 with the theme "The Dental Circus"! Let yourself be inspired by the spirit of a community that is open-minded and welcoming.
This event is for dental technicians, dentists, dental professionals, clowns, students, apprentices, young and old, experienced professionals and newcomers, jugglers and performers, animal trainers, and magicians. Everyone is welcome!